Primary process that capable to bend up to 2.5m by our 80 ton CNC press break bending machine. Producing multi-bend precision parts that use in chassis making.
Ready with extensive tooling library that possibly cut down your tooling cost investment.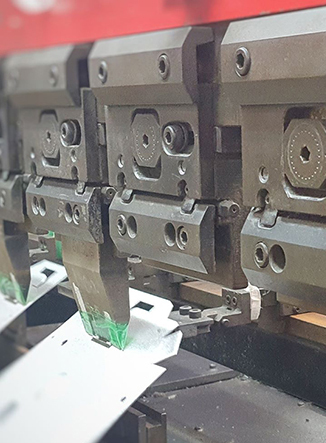 CNC Laser Cut & Turret Punch Combo
Our high speed CNC fibre laser machine cut 5x faster as compare to conventional CO2 laser process. It cuts wide variance of material including copper and brass that unable to be processed by conventional CO2 laser. With zero NRE cost on punch tooling, the fibre laser machine help our customer cuts up to 35mm and 30mm thick mild steel and stainless steel material respectively at competitive costing.
Whilst, our CO2 laser cut with with turret punch combo machine continues to serve PMI in processing material up to 5mm thickness.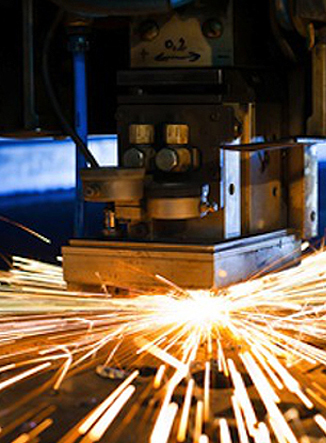 Our TIG & MIG welders specialize in welding various types of material ranging from Aluminium, Stainless Steel, Carbon Steel to Brass and Copper at different geometry.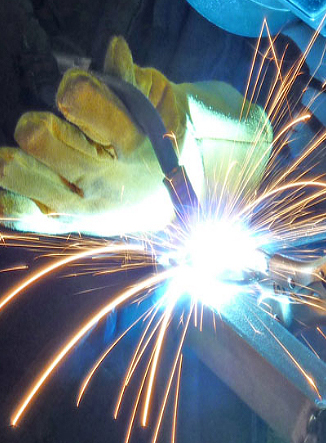 Our stamping machines ranging from 60 to 200 tonnes and capable of stamping up to 2m part size. Be it single stage (compound tool) or progressive type, we have the stamping tools that meet your refined requirement of High Mix Low Volume (below 300 parts) or Low Mix High Volume (beyond 100k parts).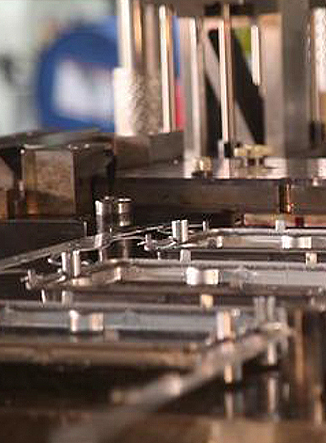 We automated buffing & deburring process thanks to our automatic buffing machines. With that, we are able to produce quality at better consistency and reduce the man power for this human-intensive job.
Our powder coating process comes with box oven and conveyor transfer system allowing us to address customer needs regardless small lot or mass volume powder coating.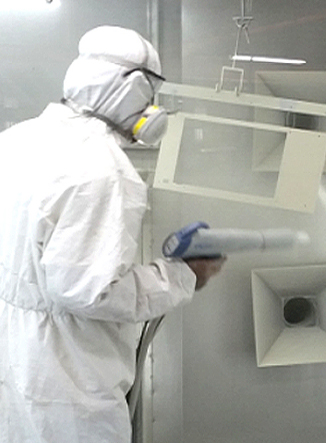 An electric resistance welding used to weld various sheet metal products, through a process in which contacting metal surface points are joined by the heat obtained from resistance to electric current. The process is widely use in chassis and covers fabrication. Our programmable spot welding machine enable high repeatability weld hence realizing constant welding quality.
We have both pneumatic & hydraulic clinching machines. The new hydraulic clinching machine produces constant output force that enable the clinching of bigger nut that requires higher load.
We apply silk screen printing using the silk screen machine as compare to conventional manual process done by human.
Our conduct wet painting at our dust-controlled room to eliminate potential corrosion to the material.
PMI carry out a range of HLA services including component sourcing, mechanical and electro-mechanical assembly, fluid mechanical assembly, equipment vertical integration, testing and packing.
We have sourcing team caliber in sourcing low level standard component that is used in the process of box built, module assembly and vertical integration. Our engineering team help customer in conducting Failure Mode Effect Analysis (FMEA) study. And, we continuously adopt error proof techniques in product assembly in order to shorten the lead time and ensure the quality of products.